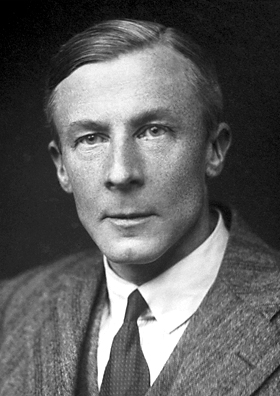 The Adrian Seminars in Neuroscience are dedicated to Lord Edgar Adrian, renowned Cambridge physiologist and Nobel laureate.
All talks will take place on Mondays at 4.15pm, in person and online (unless stated otherwise). Zoom links will be shared by email.
Calendar
Date
Speaker
Hosted by
Location
23 January 2023

David Belin, Dept of Psychology, Cambridge

The paths to compulsion: new insights into the factors that shape the vulnerability to develop compulsive disorders 

Sue Jones

Hodgkin-Huxley Room and Zoom

30 January 2023

Andreas Schaefer, Crick, London

Of odour plumes and synchrotrons - structure and function in neural circuits

Elisa Galliano

Hodgkin-Huxley

Room and Zoom
6 February 2023

Tamar Makin, MRC-CBSU, Cambridge

Homo Cyberneticus: Neurocognitive embodiment of artificial limbs

Máté Lengye

Hodgkin-Huxley

Room and Zoom
13 February 2023

Katrin Franke, Baylor College of Medicine, Houston, US

Visual information processing in mice – from the retina to cortex

Jasper Poort

Hodgkin-Huxley Room and Zoom

 

20 February 2023

Carol Barnes, University of Arizona, Tucson, AZ, U.S.A. 

Annual Lecture

Region-selective hippocampus contributions to
altered cognition in aging

Julija Krupic

Hodgkin-Huxley Room and Zoom

27 February 2023

Thora Karadottir, Cambridge

Myelin plasticity - a mechanism for learning and repair?

Kristian Franze

Hodgkin-Huxley Room and Zoom

20 March 2023

Vladyslav Vyazovskiy, Dept of Physiology, Anatomy and Genetics, Oxford

Local and global aspects of sleep homeostasis

Ole Paulsen

Hodgkin-Huxley Room and Zoom
Zoom links for these seminars will be circulated via the Adrian Seminar email list. If you are not already a member and wish to join, please sign up using your @cam email via this link:
https://lists.cam.ac.uk/sympa/subscribe/pdn-adrianseminars?previous_action=info
Adrian Lecture and Seminars Committee
Hannah Clarke, Steve Edgley, Kristian Franze, Fabian Grabenhorst, Susan Jones, Zoe Kourtzi (coopted), Julija Krupic, Simon Laughlin (coopted), Máté Lengyel (coopted), Jenny Morton, Ole Paulsen (Co-Chair), Hugh Robinson, Wolfram Schultz (Chair), Ian Winter, Marta Zladic (coopted).
Anne Lewis (secretary).