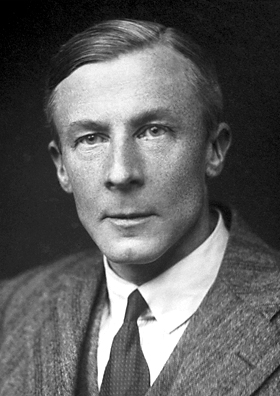 The Adrian Seminars in Neuroscience are dedicated to Lord Edgar Adrian, renowned Cambridge physiologist and Nobel laureate.
All talks will take place on Mondays in person and online, Zoom links will be shared by email.
Calendar
Date
Speaker
Hosted by
Location

11 Oct
2021

Dr Elisa Galliano, PDN

Neuronal heterogeneity and plasticity in the olfactory bulb

Sue Jones
HH Seminar Room

18 Oct
2021

Indira Raman, Dept Neurobiology, Northwestern Univ, Evanston IL

Synchrony and synaptic signaling in the cerebellar circuit

Ole Paulsen

Zoom only

25 Oct
2021

Guillaume Hennequin, Dept Engineering, Univ Cambridge

Reading the (neu)runes: methods for analysing large population recordings, and applications to motor control

Máté Lengyel
HH Seminar Room

1 Nov
2021

Hannah Clarke, PDN

Using the marmoset prefrontal cortex to understand psychiatric symptoms: schizophrenia and hippocampal-prefrontal circuitry

Fabian Grabenhorst
HH Seminar Room
8 Nov
2021

Nathalie Rochefort, Centre for Discovery, Brain Sciences, Edinburgh

Neocortex saves energy by reducing coding precision during food scarcity

Simon Laughlin
HH Seminar Room
22 Nov
2021

Ilana Witten, Princeton University

Striatal circuits for learning and decision making

Wolfram Schultz
Zoom only
29 Nov
2021

Julijana Gjorgjieva, MPI Brainl Research Frankfurt

Emergence of organization and computation in neural circuits

Máté Lengyel
HH Seminar Room
6 Dec
2021

CHRISTMAS LECTURE
Tim Behrens, Univ Oxford

How does the brain figure out the structure of problems

6PM

Julija Krupic

St. John's College and Zoom

7 March 2022          

Zayd Khaliq, NINDS/NIH, Bethesda, MD

"Inhibitory control of dopaminergic neurons – dendrites, soma and axons"

 

Sue Jones

Zoom only

14 March 2022  

     

Gilad Silberberg, Karolinska Institutet, Stockholm, Sweden

"Striatal circuits underlying sensorimotor functions"

Hugh Robinson

In person

and zoom

25 April 2022

András Lakatos, Department of Clinical Neurosciences,
University of Cambridge

"Cell-type-specific vulnerability, degeneration and repair
in a novel human organoid neuraxis model"

Julija Krupic

In person

and Zoom

2 May 2022

Magdalena Götz, Ludwig-Maximilians-Universität Munich

"Novel mechanisms of neurogenesis and neural repair"

Kristian Franze
Zoom only
9 May 2022
Flavia Mancini, Department of Engineering, Cambridge

" Aversive cognition: inference, learning and control
of aversive states in the human brain"
 

Zoe Kourtzi/ Máté Lengyel
Hybrid seminar
16 May 2022
Reza Shadmehr, Johns Hopkins School of Medicine,
Baltimore, MD, USA

Title TBC

Steve Edgley
Zoom only
23 May 2022
Alfonso Renart, Champalimaud, Lisbon, Portugal

"Control limited perceptual decision making"

Guillaume Hennequin and Máté Lengyel
In person + Zoom
Zoom links for these seminars will be circulated via the Adrian Seminar email list. If you are not already a member and wish to join, please sign up using your @cam email via this link:
https://lists.cam.ac.uk/sympa/subscribe/pdn-adrianseminars?previous_action=info
Adrian Lecture and Seminars Committee
Hannah Clarke, Steve Edgley, Kristian Franze, Fabian Grabenhorst, Susan Jones, Zoe Kourtzi (coopted), Julija Krupic, Simon Laughlin (coopted), Máté Lengyel (coopted), Jenny Morton, Ole Paulsen (Co-Chair), Hugh Robinson, Wolfram Schultz (Chair), Ian Winter, Marta Zladic (coopted).
Aileen Jordan (secretary).