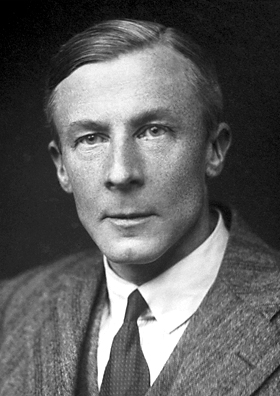 The Adrian Seminars in Neuroscience are dedicated to Lord Edgar Adrian, renowned Cambridge physiologist and Nobel laureate.
All talks will take place on Mondays at 4.15pm, in person.
Calendar
Date
Speaker
Hosted by
Location
9 October 2023

Randy Bruno, University of Oxford

Cortical Layers in Context and Learning 

Jasper Poort

Hodgkin-Huxley Room

16 October 2023

Clemence Blouet, MRC Metabolic Diseases Unit & Dept of Clinical Biochemistry, Cambridge

Central representation of protein availability regulates metabolism and behaviour 

Elisa Galliano

Hodgkin-Huxley

Room
23 October 2023

Eve Marder, Brandeis University, Waltham, MA, U.S.A

From Modulation of Neurons and Small Networks to Climate Change

Máté Lengye

Hodgkin-Huxley

Room
30 October 2023

Matt Apps, School of Psychology, University of Birmingham

The dynamics of motivation: The neural and computational mechanisms of

effort when treated as a cost or a benefit

Wolfram Schultz

Hodgkin-Huxley Room

6 November 2023

Florian Merkle, Institute of Metabolic Science, Cambridge 

Anti-obesity drug validation and discovery using human neuronal models

Wolfram Schultz &

Elisa Galliano

Hodgkin-Huxley Room

24 November 2023

Sreedharan Sajikumar, Dept of Physiology, NUS, Singapore

NB 12pm start time

Exploring the Mechanisms of Associative Plasticity within and between

Hippocampal Areas CA1 and CA2

Sue Jones

Hodgkin-Huxley Room

27 November 2023

Jeff Dalley, Dept of Psychology, Cambridge

The many faces of stress: from developmental impacts to stress-related brain disorders

Sue Jones

Hodgkin-Huxley Room

4 December 2023

Christmas Lecture at 6.30 for 7pm start

Christine Holt, PDN, Cambridge.

Wiring the Brain and Local Translation

Ole Paulsen
Old Divinity School, St John's College, Cambridge
Adrian Lecture and Seminars Committee
Riccardo Beltramo, Hannah Clarke, Steve Edgley, Kristian Franze, Elisa Galliano, Susan Jones, Julija Krupic, Simon Laughlin (coopted), Máté Lengyel (coopted), Jenny Morton, Ole Paulsen (Co-Chair), Jasper Poort, Hugh Robinson, Wolfram Schultz (Chair), Ian Winter, Marta Zladic (coopted). The committee is assisted by Aileen Jordan.