DIGEST OF THE RETURNS FROM THE WELLBEING SURVEY MAY 2020 – RESEARCH STAFF 
Message from the Chair of the PDN Wellbeing and Equality Committee
Dear all,
We each spend a large fraction of our life at work, and the Department's greatest asset is its staff and students. It is therefore in all our interests to make PDN a safe, enjoyable and diverse place to work.
While we work within the University's own wellbeing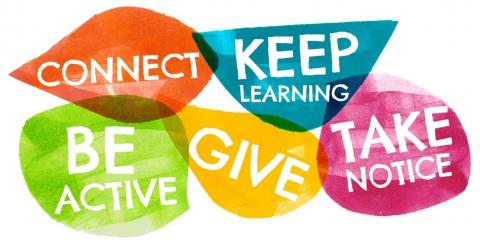 strategy and and Change the Culture initiative the Department has its own Wellbeing and Diversity Committee (link to committee members), specifically tasked with promoting the welfare of all members of the Department.
The Department has Wellbeing and Equality noticeboards in both buildings, as well as two wellbeing suggestion boxes.
The Department of PDN has a friendly and welcoming community. Annual events include the Research Symposium, Summer BBQ and Christmas party. Throughout term there are many opportunities for all staff groups to collaborate and socialise including a fortnightly 'Happy Hour', LGBT History Happy Hour and Mental Health Awareness Week Coffee Morning. For upcoming events in PDN, see the PDN comms page. 
We realise that many people will visit this page when they feel something is wrong. Please be assured that there are many sources of professional help, and official pathways to deal with problems. However PDN also has a team of people who can provide a listening ear and informal advice when needed – so it's with those people that this webpage starts.
The Committee maintains this webpage to provide all members of PDN with useful guidance and links about physical, mental and social health. If you think something on this page is wrong or out of date, or you would like to suggest adding another resource or link, please email me!
And remember, if you need help or advice, just ask!
 David Bainbridge (chair of the PDN Wellbeing and Equality Committee)
| | | | |
| --- | --- | --- | --- |
| | Get in touch with people who can listen to any problems or complaints you may have | | Advice on how to maintain mental health if you are experiencing issues |
| | What to do if you think you have been, or have observed someone else being, bullied or harassed | | Other University useful sources of help and advice |