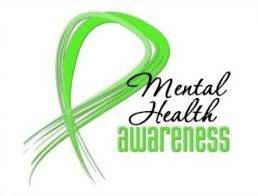 Every year more people seek help for mental health problems. This is probably partly because much of the stigma over mental health is gradually lifting, but it may also represent an actual increase in the incidence of mental health problems.
The Department and the University are committed to supporting staff and students who experience, or think they may be experiencing, mental health problems. If you are worried about any aspect of your mental wellbeing, we strongly recommend that you talk to someone about it, and seek help.
You can, of course, make contact with one of the Wellbeing Advocates/Ambassadors listed above. If you decide to seek professional help, it is usually a good idea to take both routes simultaneously:
Make an appointment with your GP. They are often well placed to decide what might be wrong, whether specific treatment is needed, and what form that treatment might take.

The University Counselling Service is excellent - a source of advice, discussion and treatment. Although they can be busy during undergraduate term-time, they often have more flexibility in vacations. Whatever the time of year, they are usually able to see people for an initial 'triage' session fairly quickly
The NHS has an online "Psychological Wellbeing Service" available for adult mental health including self-referral for therapy sessions (no diagnosis required) and a set of self-help videos, as well as self-help leaflets and links:
https://www.cpft.nhs.uk/psychological-wellbeing-service
https://www.cpft.nhs.uk/self-help-videos
https://www.cpft.nhs.uk/pws-resources
In addition to seeking professional help, many people find that they can improve their mental health in other ways – eating regular meals and a balanced diet, drinking less alcohol, defining clear barriers between work and leisure time, getting more exercise, engaging in leisure activities with a social dimension, and also talking to friends, colleagues or relatives about how they are feeling.