President's Welcome Message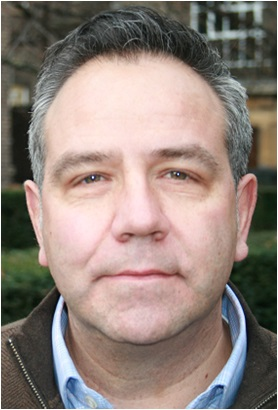 It is my great honour and  privilege to take on the role of   President of the Fetal &  Neonatal  Physiological Society  (FNPS).   The Society was  founded in 1974  during an  informal meeting in  Oxford in  the United Kingdom,  when Professor Geoffrey Dawes  and Dr Bo Gennser took the  initiative.  The proposed mission  for the FNPS was to stimulate discussion and exchange of ideas between physiologists, obstetricians and neonatologists on fundamental science, clinical and population health issues within the broad fields of Perinatology. The name of the Society has had several permutations, reflecting its widening scope and interests.  Between 1974 and 1980, the Society was known as The Conference on Fetal Breathing, becoming The International Conference on Fetal Breathing and Other Movements in 1981 until 1983.  For a long time, from 1984 to 1995, the name changed again to The Society for the Study of Fetal Physiology (SSFP) and since 1996 to present day, we are known as The Fetal and Neonatal Physiological Society (FNPS). 
Over the last 40 years, the Society has grown to be one of the premier platforms for presentation and dissemination of innovative ideas on the science of pregnancy, the placenta, fetal and neonatal physiology, the biology of the pregnant and post-partum mother and the developmental programming of health and disease, even across generations. There has been an exponential increase in the number of attending investigators 'in training', most of them choosing actively to come to this particular Society meeting at the expense of other conferences.  The latter clearly reflects the Society's characteristic friendly and welcoming nature and our pride in allowing work in progress to be discussed often by first-time speakers.  This is invaluable for career development and it is for this very reason that our abstracts are not formally published.  Such growth in scope and membership of the Society demands to be paralleled with experienced leadership to continue to emphasize excellence in all types of research, to foster cross-disciplinary work, to maintain the balanced representation between the clinical and basic sciences within the Society, to sustain and increase international participation, to mentor younger investigators in helping them reach their academic potential and to ensure the longevity of vulnerable surgical and experimental skills.  I am extremely lucky and delighted to be surrounded by an excellent international Executive Board, which will provide the adequate leadership to ensure that each of these goals are met and maintained for many years to come.  These are thrilling times for fetal and neonatal physiology and consequences for later life.  Welcome to the FNPS! 
With best wishes,
Dino A. Giussani
FNPS President